Last Updated:

Fri Apr 29 2022
Reading Time:

2 min
Lost Ark Ignea Token Guide
Lost Ark Ignea Tokens explained, how to get them, and the rewards you will receive.
A Lost Ark Ignea Token is a reward for achieving 100% Adventure Tome completion in a particular region. The Token's relic in game description reads: "A token awarded to the most diligent adventurers who completed their Adventurer Tomes." It has the image of the legendary adventurer, Ignea, engraved on it."
Players can exchange their Ignea Tokens for rewards once they have obtained a certain amount of them. You should bear in mind that obtaining all of the Ignea Tokens takes quite some time mainly because NPC Rapport is the bottleneck for a region. Because completing NPC Rapport is a time-gated activity for all regions this makes it a time consuming task.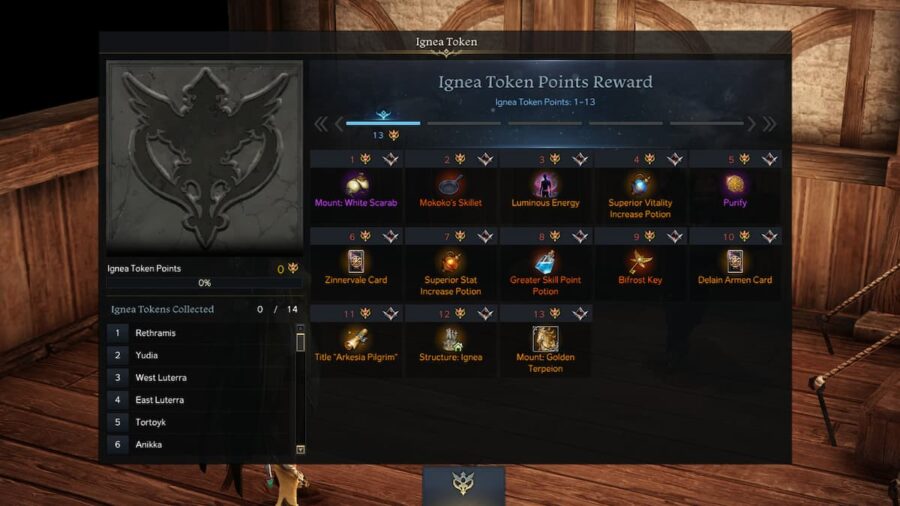 How to Redeem Your Tokens
Players can exchange their Ignea Tokens at specific merchants that can be found in any main city. Players can locate the merchants on the map by finding the Symbol as shown below, and talking with that merchant.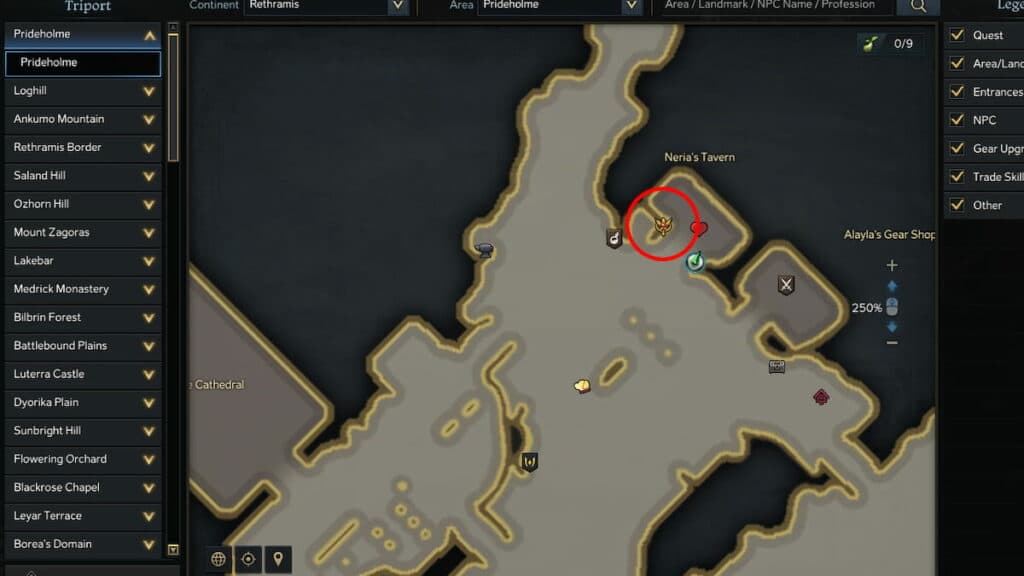 All Lost Ark Ignea Token Rewards
| | | | |
| --- | --- | --- | --- |
| Reward # | Reward | Description | Rarity |
| 1 | White Scarab Mount | Use to add this Mount to your Mount Inventory. | Epic |
| 2 | Mokoko's Skillet (Weapon) | This pan may look harmless, but it can be a formidable weapon in the right hands. | Relic |
| 3 | Luminous Energy (Emote) | A colourful aura. Summons an iridescent light around you when used | Legendary |
| 4 | Superior Vitality Increase Potion (Potion) | Automatically applies 50 Vitality | Legendary |
| 5 | Purify (Rune) | Skill Rune Effect: 70% chance to remove a debuff when a skill is used. | Epic |
| 6 | Zinnervale Card | Sidereal Shandi's student: Cheerful and flippant, and travelling the continent with his master with hopes to one day become his heir. | Legendary |
| 7 | Superior Stat Increase Potion | Automatically applies 50 Strength, Dexterity and Intelligence. | Legendary |
| 8 | Greater Skill Point Potion | Automatically applies 6 Life Skill Points. | Relic |
| 9 | Bifrost Key (Key to Bifrost Square) | A key imbued with the mysterious power of the Lazeniths. Allows the unlocking of the Bifrost Stat and can be used on the Bifrost management screen. | Relic |
| 10 | Delain Armen Card | Armen has revealed his hidden power as a Delain. He uses his inner demonic power instead of his holy power. | Legendary |
| 11 | "Arkesia Pilgrim" (Title) | Use to obtain the title "Arkesia Pilgram" +5 Wisdom when titled is obtained. | Legendary |
| 12 | Ingea (Structure) | A set of materials used to set up an Ignea Statue in Stronghold. This statue depicts great adventurer, Ignea, in detail. | Legendary |
| 13 | Golden Terpeion (Mount) | Use to add this mount to your mount inventory. | Legendary |